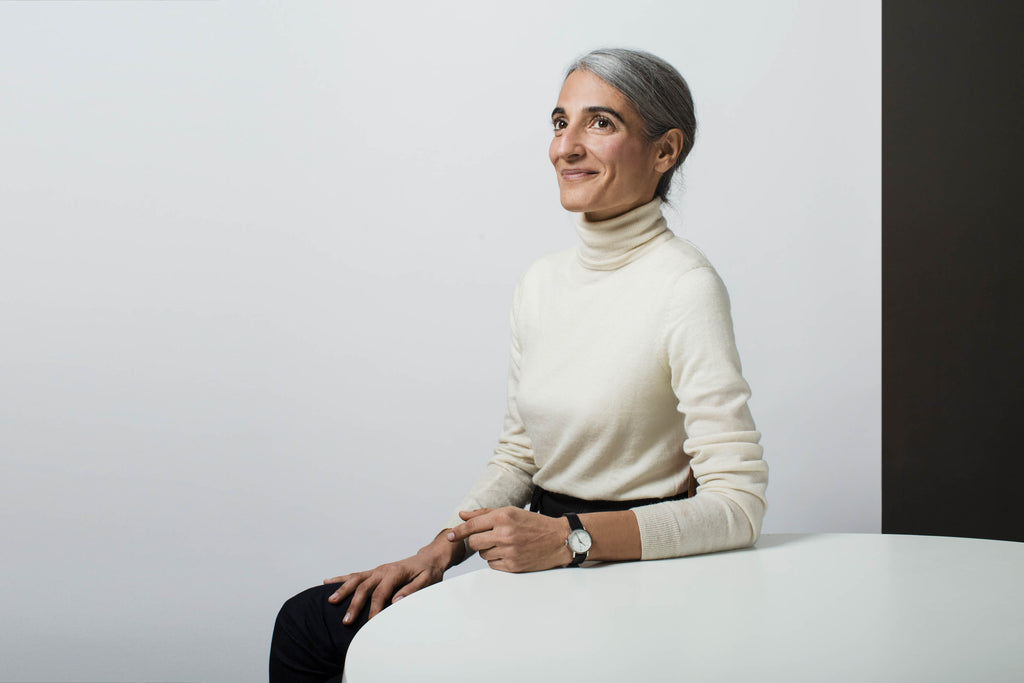 Interview with Industrial Designer Silvia Marlia
Recently we got the chance to spend a Saturday afternoon with industrial designer and entrepreneur Silvia Marlia who told us about her life, career and the challenges and possibilities when designing for kids.

Tell us a bit about yourself! Where were did you grow up and how did you end up in Hong Kong?
I grew up in Milan where I was lucky enough to travel a lot and attend great schools. Then in 2008, looking for new phase of life I moved to Hong Kong. It was all about the desire to learn new things or learn in a different way. Milan at that time was no longer a place to live and work, but I think it's changed a lot in the past 8 years and when I go back, I love it.
What do you appreciate about your roots?
I consider my roots to be what I studied. I studied Classics for about 10 years where I was immersed in Latin, Greek, classic Hebrew and Archeology. It gave me the discipline and the capacity to absorb slowly and with patience – the capacity of been taken away by beauty and the sublime. It gave me the complexity of an analytical brain along with the attention for details and the love for hidden grace.
What would you call yourself?
A sponge, but with a discerning capacity. I think I've kept a treasure that most lose after childhood – the capacity of having an absorbent mind. I learn from my surroundings yet have been more selective with age.



When did your interest in product design begin?
I started to attend furniture fairs in Milan as a teenager and later on during my Classics studies I worked in a bookstore where I discovered product and furniture design through publications. Lucky enough to do what I love, I completed my studies and only started to really learn about design when I was 27 years old. My circle of friends and family were already architects or designers of some sort, which in a way was training. I guess you could say that I was forged by my environment.
Thank you for letting us visit you in your home! Could you tell us a bit about it and your approach to decorating it?
I simply follow what I have inside. I don't think I planned anything, but with time, did what I felt was comfortable and what inspired me. I need to be surrounded by poetic things and things that hold meaning to me and what I do. You can see that there are a lot of images of classic Roman and Greek statues [around my home], and when I see them, my mind immediately recalls a poem that I often recite to myself. I keep beauty with me.
It's the same for all the wooden toys I collect. I need to have my imagination free and my house is a secret place for me to let my imagination free.
You're the founder of Sand For Kids, could you tell us a bit more about your business and how it all started?
Sand is a company of beautiful products, designed and conceived specifically for children. From refining a child's motor skills, to enhancing their imagination, there is purpose behind each product. Everything is also greatly proportioned [to their size] and made with natural tactile materials.

I think I decided to start Sands after observing that a lot of children's products were made in a very poor way and were not respecting the idea of childhood. I think we have to think in great long-term projects, as small-play does not serve anyone.
What's the main challenge designing for kids?
To respect childhood part of your brain has to think as a child would. You have to understand that children are not undeveloped or, in comparison to adults, are missing something. You need to keep the incommensurable capacity of learning that children have, protect it, and pay homage to that while always inspiring more.
What projects are you currently working on?
An adult collection of furniture that I hope will keep the same graceful approach as the children's furniture, and some other products for Sand. Also, a rocking chair and probably a collection for early teens. A watch?
Is there a continuous theme to your design? A material you like using, a shape, colour or structure?
I like feminine and graceful products. I like light and slim furniture with matt finishes and round edges. I like that there is some kindness and elegance in what I design, as I find that we are often missing this in life. I also like the idea that I can I add something graceful to an environment, something people can understand as conceived by a woman.
As a designer, would you encourage others to setup their own businesses designing for their own brand rather than working for an employer?
I think you learn both ways, and both ways are a balance between different compromises that you have to make. Not all of us are entrepreneurs and not all of us can only work for others. I keep on doing both, and I like both ways.
If you had to start over and pick a new business, what would you do?
I would like to be a doctor. It is another vocation where creativity and intuition is necessary and people have a poor idea that prescriptions, arid mathematics, and statistics will heal us. I think that only with some creativity, high intuition, and curiosity can you be a great doctor. This is a challenge I would like to try, sooner or later.
 

What's your relationship to time?
Great. Time expands together with your will. I have a great will, and time is backing me up.
What's your favourite time of day?
Morning. I can rest, and I feel like I can do thousands of things during the day. Often it's not the case, but every morning I think I can.
I
f you had two more hours every day, how would you invest it?
Dreaming more.
What would you say are your weaknesses?
I need to remind myself every day to be more forgiving. My high desire for beauty, goodness and expectations are often my weaknesses.
Find out more about Silvia and Sand For Kids at www.sandforkids.com.