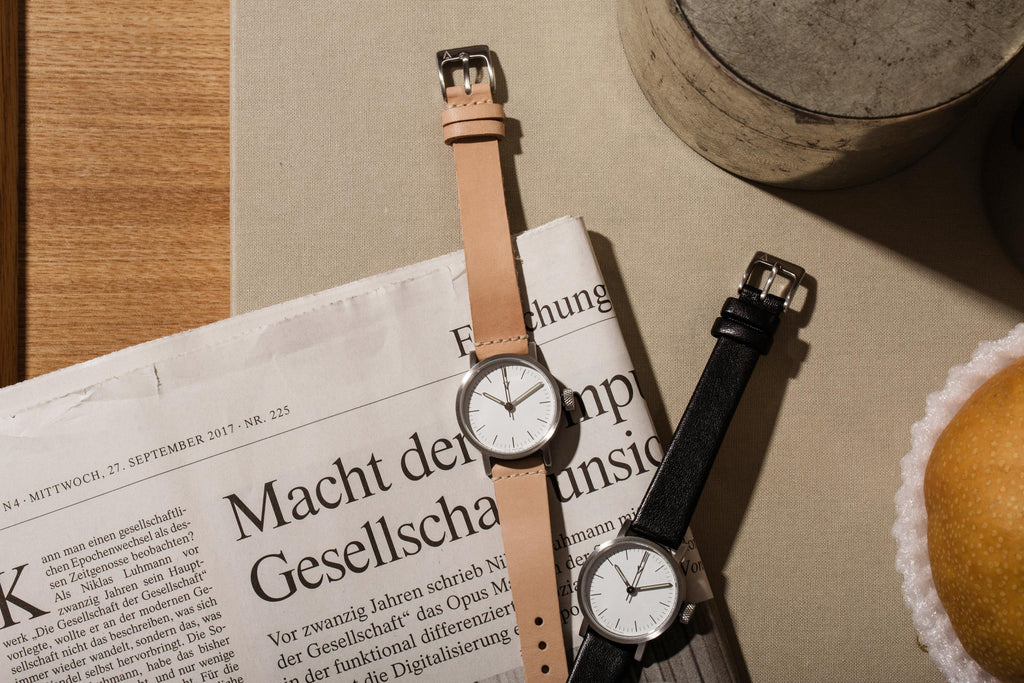 Brushing up on Basics, a Brushed Finish for the V03P Collection
This fall we took a closer look at our ever-popular V03P series to see where we might improve, and decided to focus on making the series more cohesive with the rest of our V03s. Ultimately we chose to discontinue our polished V03P case and replace it with a brushed stainless steel case – material and finishing that have long been staples to the rest of our collections.
The case will be paired with a few different straps, equally indicative of VOID's love for neutrals and basic materials: the V03P-BR/MR/WH with a Milanese mesh bracelet and the V03P-BR/BL/WH with a classic black leather strap.
On a petite 28mm case, the robust finishing adds an industrial touch to an elegant sized watch. We hope you love it as much as we do.
Order yours today.