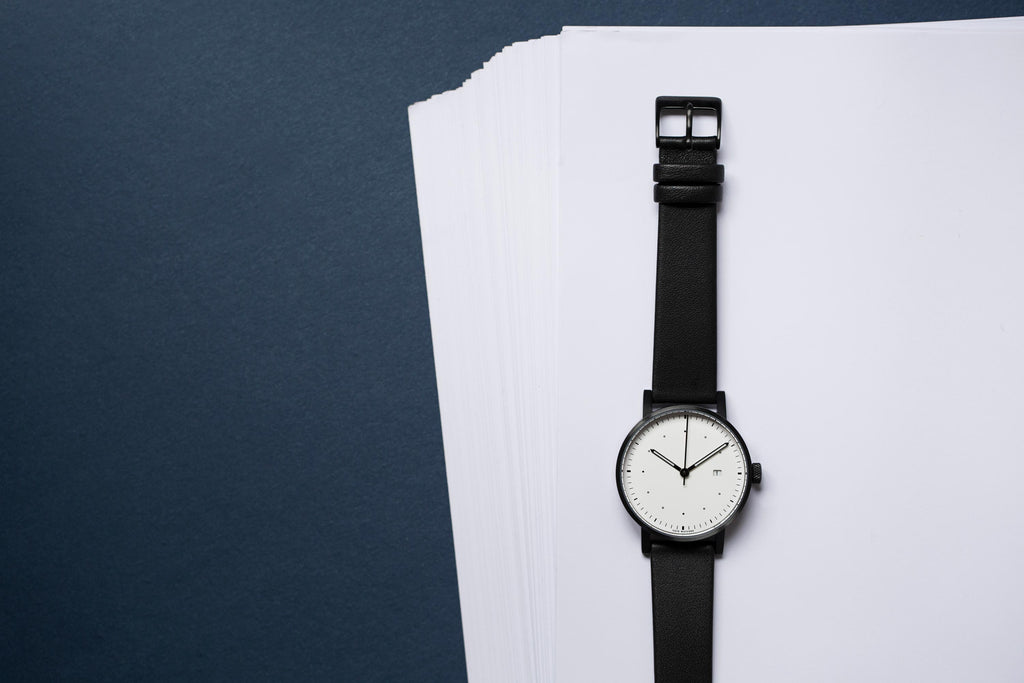 The V03D-Dezeen, a Timely Collaboration with Longtime Partner, Dezeen
Introducing VOID Watches's latest limited edition timepiece designed in collaboration with Dezeen. According to David Ericsson this collaboration has been a long time in the making. "When I launched VOID Watches in 2008, Dezeen was the first design blog to feature the brand. The positive response from the design community was the feedback that I needed to really pursue watches more deliberately.
Subsequently, not long after VOID's first coverage with the design blog it was one particular conversation between David and Dezeen Founder, Marcus Fairs, that directly led to the fruition of Dezeen Watch Store the following year. "I met up with David Ericsson from Void in Hong Kong and he told me all the benefits to selling watches," Fairs wrote in a blog post about the origins of Dezeen Watch Store.
Based off of VOID Watches's ever-popular V03D case, the collaborative timepiece reflect's both Dezeen and VOID's minimalist aesthetic with its all black case, leather strap, custom buckle and white dial. The focal point of this watch is the simple pared down face, "we have reduced the graphics of the dial to the bare minimum so that it opens up more space for the hands, the contrast of the monochromatic colour scale also adds to this," says VOID Watches Founder and Designer David Ericsson. "We stripped it back until it's almost blank," adds Product Designer Patrick Kim-Gustafson. The V03D-DEZEEN is an individually numbered Limited Edition timepiece with only 200 available. Available here.