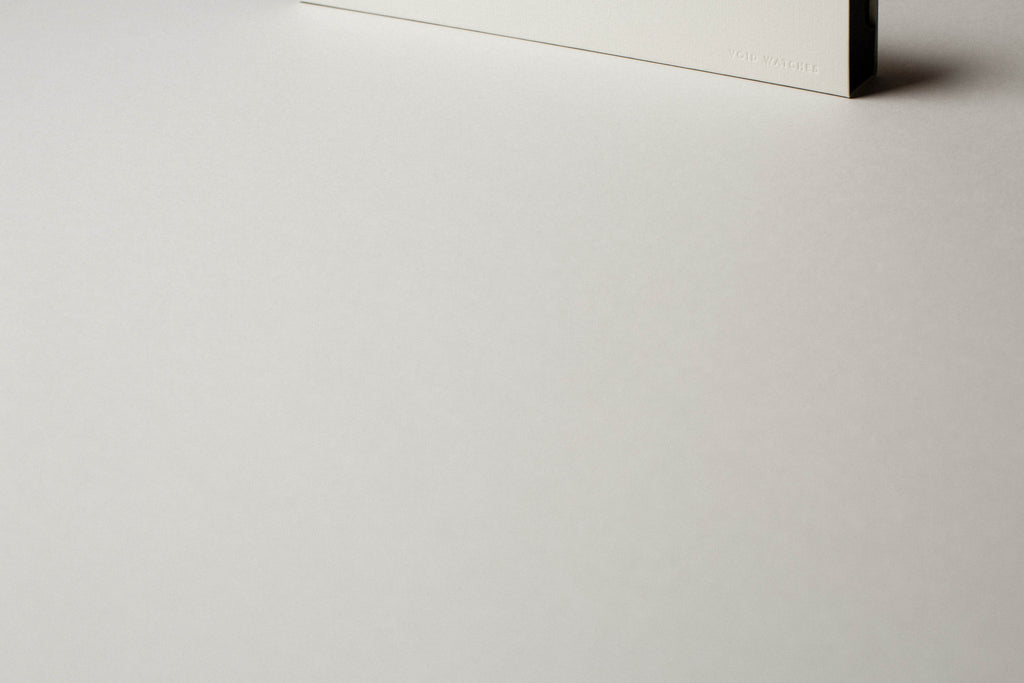 New Packaging, One of Many Details to See
With the idea of our ten year anniversary coming up in one year, we've spent this last year asking ourselves how VOID has grown, in what direction we'd like to steer the brand and how to continually improve it. We realised that the anniversary would act as a natural timeline for us to round up and revisit every single aspect of the brand.

So, for the last year we've changed website platforms, met with new watch suppliers, have recently started to work with a logistics company to improve our customer's shipping experience, and then some. 
While most of the work that we do to run a business goes unnoticed, being able to redesign our packaging is a fun task as it's visually rewarding to see actions take physical shape. It's also a direct point where customers interact with the brand. And while we will always continue to re-evaluate VOID Watches as it grows over the years, the core of the brand still remains – create simple and relatable timepieces. Always with a twist.
That being said, we're happy to share our new packaging featuring creamy off-white paper with a handful of debossed details. Elegant, warm and simple.