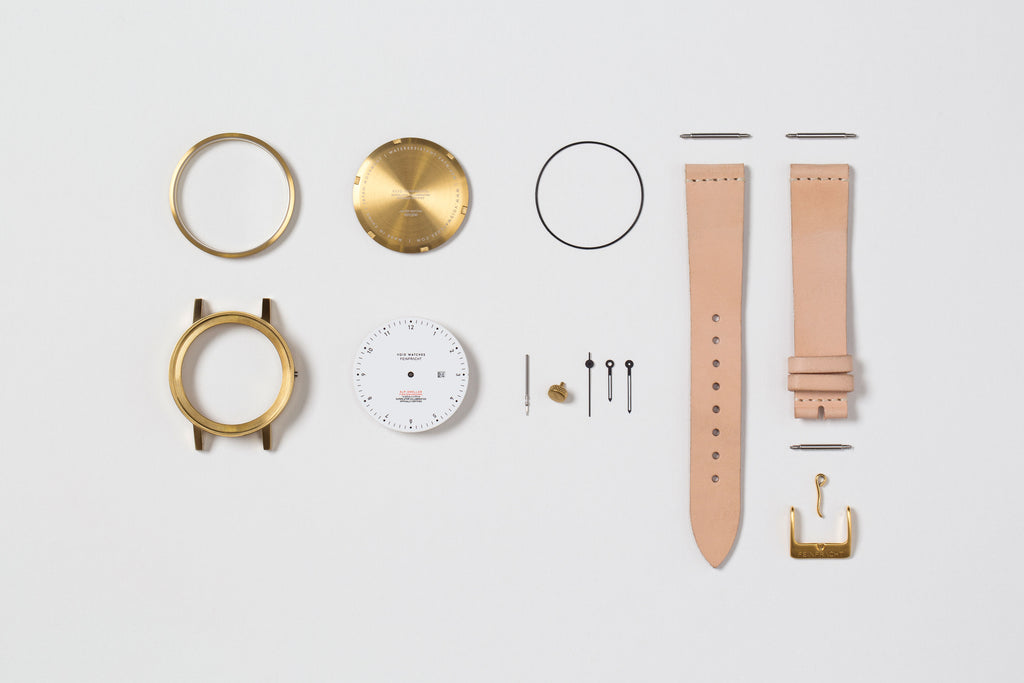 DESIGN BY VOID WATCHES AND FEINFRACHT
The Limited Edition: V03D-Feinfracht Alp Dweller
We began our partnership with the Bern, Switzerland store FEINFRACHT when they first joined VOID Watches as one of our retailers. We quickly realized how similar our approach to design and aesthetics were and soon we were discussing the possibility of creating a watch together.


"WE AT FEINFRACHT LOVE CLASSIC ELEMENTS PUT IN A MODERN CONTEXT, THE MIXTURE OF MODERN PRODUCTION TECHNIQUES AND THE USE OF TRADITIONAL CRAFTS ALL MIXED UP TOGETHER - COMBINED IN ONE OBJECT."
Using our iconic V03D as the canvas, together with the founders Denis Bernet and Tobias Dettwiller we set out to create a watch that merged the crisp air of the Swiss Alps with Sweden's love for time spent in the open seas. "The design of the Alp Dweller watch is pure and simple. We at Feinfracht love classic elements put in a modern context, the mixture of modern production techniques and the use of traditional crafts all mixed up together - combined in one object," says Denis. The limited edition V03D-Feinfracht, Alp Dweller is the product of our shared appreciation for natural materials and minute details.  
The watch's matte black hands make for a soft contrast against the bone white dial, while the subtle use of red adds a quiet graphical element to the watch. Another defining detail to this design is the Swiss vegetable tanned leather which is sure to age beautifully into a dark brown over time. The stainless steel gold case measures 38mm in diameter and houses a Japanese quartz movement. 
Each purchase of the Alp Dweller includes an optional black RAF (Royal Air Force) style nylon strap, custom buckle, and custom strap-changing tool. The V03D-Feinfracht was produced in a limited edition of 200 individually numbered pieces.
To compliment the timepiece, Denis and Tobias crafted a watch roll using 100% Swiss linen, typically used in Schwingerhosen wrestling pants, and the same locally sourced Swiss vegetable tanned leather used on the Alp Dweller. A brass pin fastens the roll together. The case holds up to four watches and one changing tool. Feinfracht's watch roll is sold separately from the Alp Dweller.